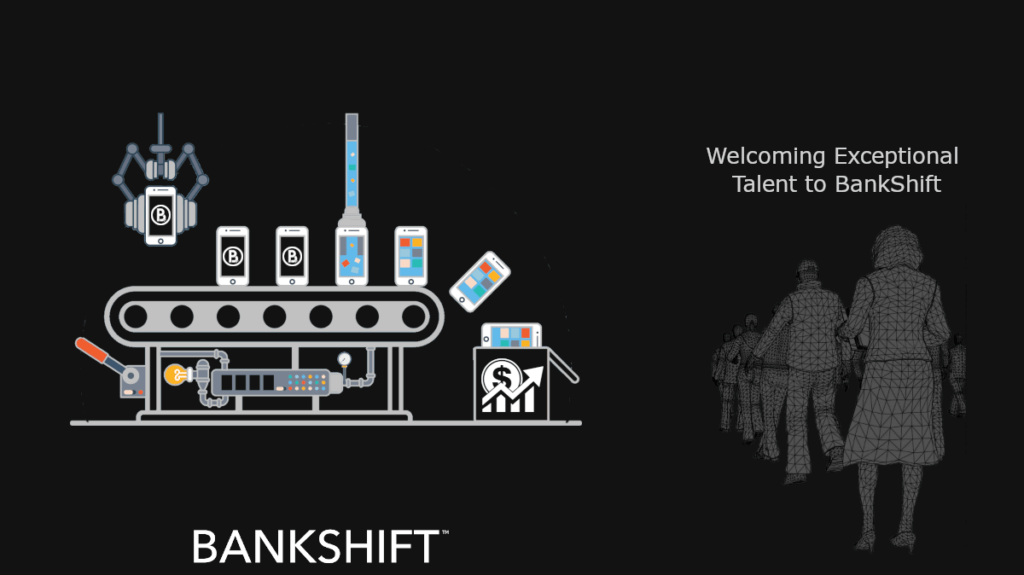 We are thrilled to announce that our family at BankShift is growing! As we continue to thrive and expand our reach, we are delighted to welcome several talented individuals to our team. Each new member brings unique skills and expertise that will contribute to our ongoing success and drive our mission and vision forward.
Please join us in extending a warm welcome to our newest team members: Jennifer Todd, CPA, MBA, Cameron Murray, Chad Lewkowski, Gil Brodnitz, Tracy Murray, Phil Oliver, Lisandro Alvo, John Paris, Vivian Thacher and Candy Murray.
We are confident that their skills and dedication will significantly contribute to our company's growth and innovation. With their fresh perspectives and collaborative spirits, we are excited to see the impact they will have on our collective journey.
At BankShift, we believe that assembling a diverse team of talented individuals within one-degree of separation is the key to building a new vibrant and inclusive work environment. Our new team brings a wealth of experience and knowledge from different backgrounds, enhancing our ability to tackle challenges and deliver exceptional results for our valued customers.
As we welcome our new colleagues, we also want to express our gratitude to our existing team members for their ongoing commitment and dedication. It is through their hard work and unwavering support that we continue to achieve new milestones and drive our company's success.
Please join us in celebrating the arrival of these outstanding individuals and help us make them feel at home. We encourage you to reach out and extend a warm welcome to our new team members.
About ShiftCents, Inc.
BankShift a white-labeled platform that utilizes financial technology to assist businesses in establishing their brand on top of a bank, enabling access to multiple streams of new revenues, for brand sustainability. With BankShift, seamlessly connect your customers' traditional financial and Coinbase accounts in one place, simplifying their money management experience. Our marketplace enables a range of affiliate products to help customers save money. We also build software that matters for businesses and their customers, while doing good for people and the planet. A friendly neighborhood fintech, where we only leverage financial data for the benefit of your customer.